Drew Buyarski
Principal
buyarskid@gomaroons.org
906-863-7814 ext. 5005
Justin Bardowski
Assistant Principal
bardowskij@gomaroons.org
906-863-7814 ext. 5003
2101 18th Street
Menominee, MI 49858
Phone: 906-863-7814
Fax: 906-863-8883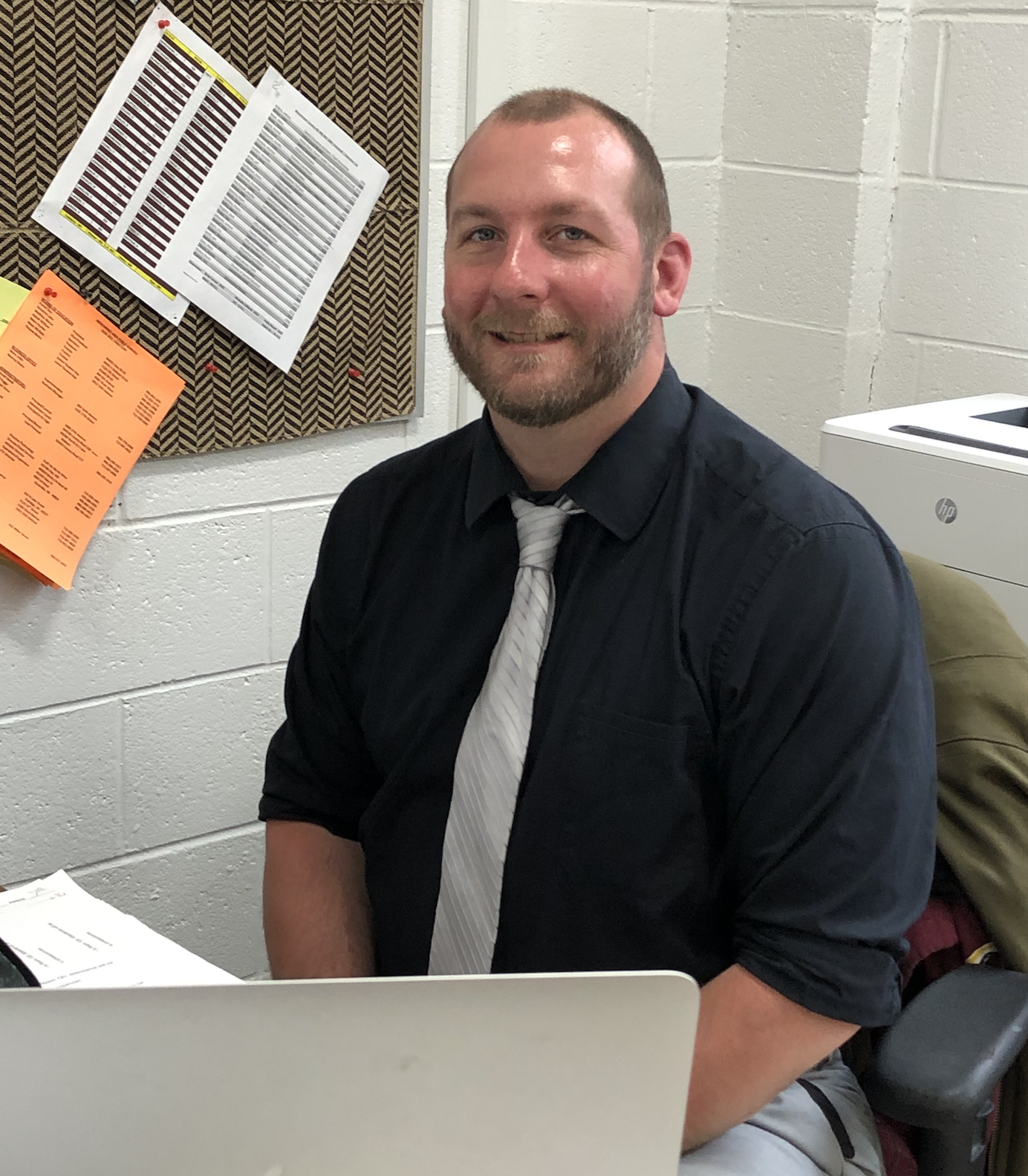 Drew Buyarski
Welcome to Menominee Junior/Senior High School
Menominee Junior/Senior High School houses students in grades 7-12. We work hard to provide each student with the very best educational experience possible.
We are really proud of the work we do for your students here at MJSHS. As the building principal, some of those points of pride include:
I am proud that every student has a Chromebook.

I am proud of our staff. I feel that they are not only high quality teachers, but they are also high quality people. They care about our students' education and their well being.

I am proud of the doors we open for our students. We give our students ample opportunities to succeed in life. We give opportunities for college, automotive, nursing, welding, culinary, machine tool, cosmetology, business, and more!

I am proud of what we have done, and of what we are trying to do with college opportunities while in high school. With our dual enrollment, as well as our Early Middle College program, our students can greatly reduce the amount of debt they normally would have had.

I am proud of our extracurricular activities. We offer something for everybody: BPA, forensics, High Q, robotics, marching band, athletics, and more. We have a vast variety of activities to participate in.

I am proud to be part of the Maroon family!
Please don't hesitate to call the school or email me, buyarskid@gomaroons.org, if I can be of any assistance to you. We want each of our students to feel valued and like they belong here at our school and in our classrooms. Their success here at MJSHS is my highest priority.