During the last week of the 2020-2021 school year at Blesch Intermediate School the students participated in virtual field trips by grade level to learn about different types of shipwrecks and how we study them. Shane Lee, the Youth Engagement Coordinator at the Wisconsin Maritime Museum in Manitowoc, Wisconsin was able to join us on Zoom to not only present this material but to allow students to ask questions.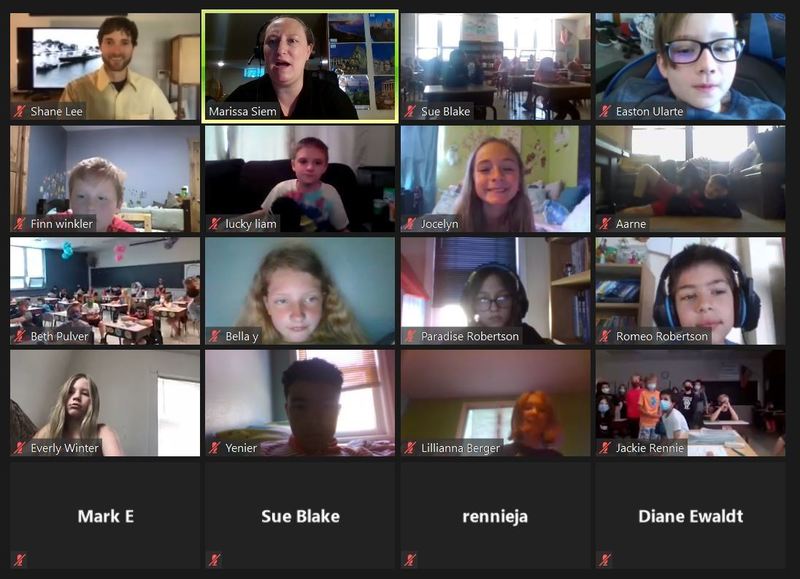 What are some things that the students learned you might ask? First, students were taught how both freshwater and salt water can affect the remains of a ship wreck differently. Students were fascinated to learn that scientists believe that Titanic might be covered in rust in the next 25 years and could possibly collapse. They not only saw video footage from the Titanic shipwreck, but they were able to see footage of some Great Lakes shipwrecks as well like the Edmund Fitzgerald and the Rouse Simmons.
Students were also taught some of the primary causes of shipwrecks. They were taught how historians and archaeologists study shipwrecks and how primary and secondary sources can be used in their search. Finally, we talked about reliable and unreliable sources and students were able to determine if the source used to investigate a shipwreck were reliable.
Since students learned about scuba diving the week before they had a better idea of the skills needed to explore and investigate shipwrecks that aren't too deep. Shipwrecks like Titanic and the Edmund Fitzgerald can only be explored with the aid of a submersible, like a small submarine. We are grateful that Mr. Lee took the time to speak to all of our students the last week of school! He even gave the students a virtual tour of the museum and explained the history of shipbuilding in Manitowoc, Wisconsin.