Good afternoon Menominee Jr/Sr High families. Anyone who has not turned their Chromebook and charger in yet, please bring it to the office Tuesday through Thursday from 8 to 2 or 8 to noon on Friday. Chromebooks need to be updated. Thank you

Free Event! Exploring the Marinette Nursing Track sponsored by the Marinette Area Higher Education Coalition. Registration information is in the image and space is limited. If you are interested, sign up today!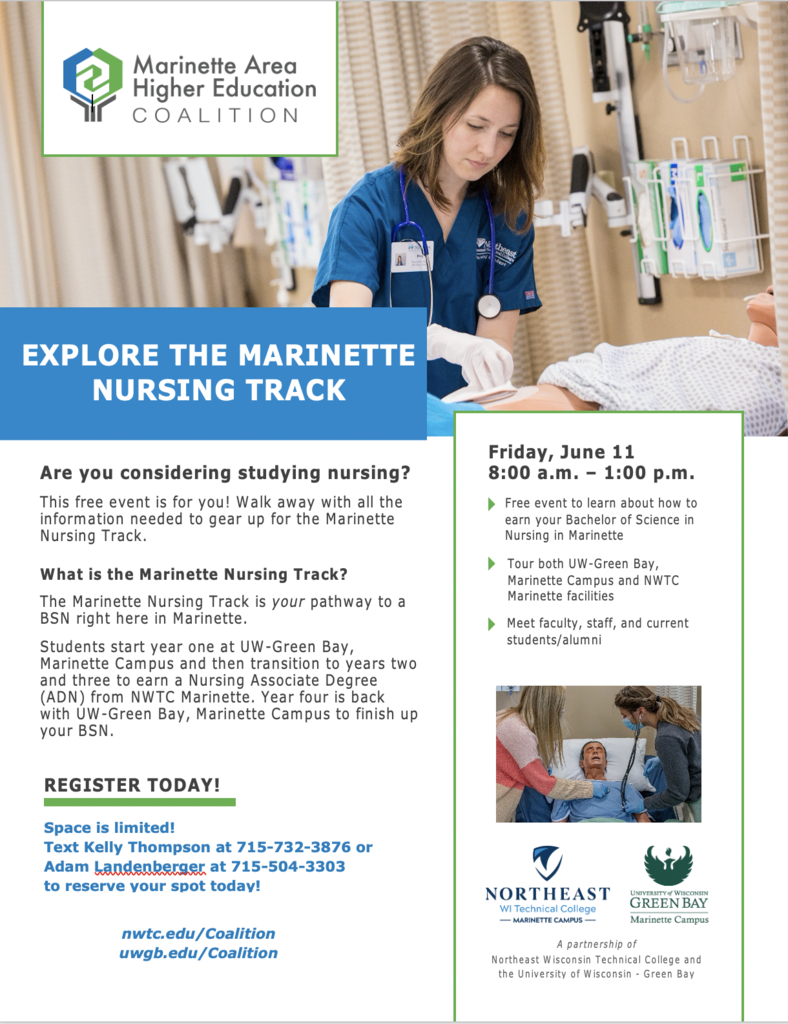 MICHIGAN HIGH SCHOOL ATHLETIC ASSOCIATION 2021 UPPER PENINSULA TRACK AND FIELD FINALS SATURDAY, JUNE 5TH @ KINGSFORD HIGH SCHOOL ADMISSION: Digital Tickets will be for sale on Go Fan for $8 each using the following website:
https://gofan.co/app/events/317997

Happy last day of school! The 2nd grade parade will be at 11:15am outside Central School. Parents are welcome to attend. All students will be released at 11:35am. All School Chrome books need to be returned by Thursday, June 10th. Have a great summer!!!!

Softball Championships! Friday June 4th: 2 pm Central - Semi Final Game Gladstone VS Menominee District Championship 4:30 (5:30 Eastern) Iron Mountain VS Winner of Menominee/Gladstone Ticketing info:
https://gofan.co/app/school/MI19255

Here's the link to this week's announcements from principal Randi Ahrndt. Let's have a great last week of school.
https://youtu.be/v_uVE0N6008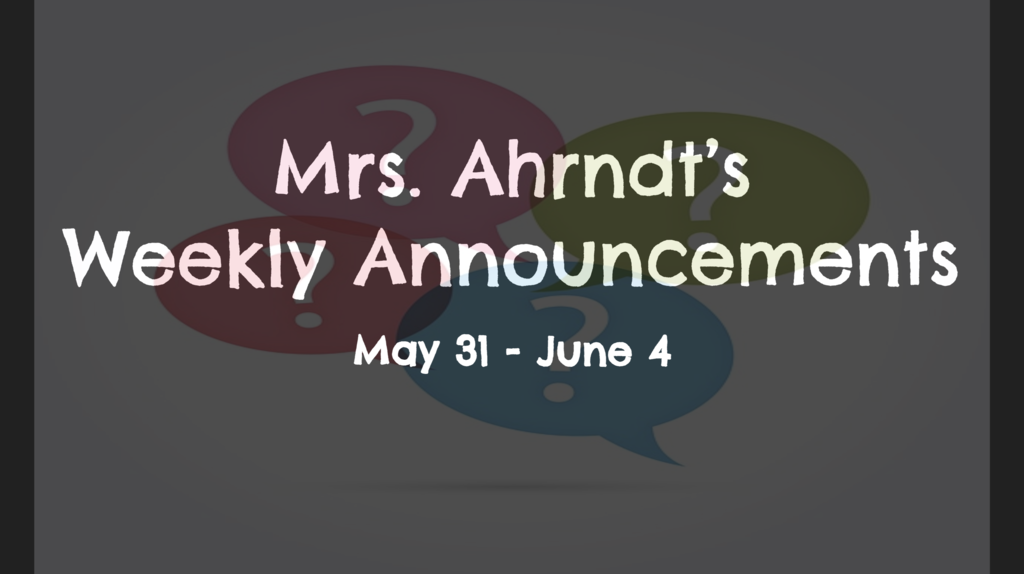 Softball Playoffs! Tickets are available now on the district host's GoFan page. Tickets will also be available by searching for our school on GoFan.co starting Saturday. Softball Playoffs District 66 Tickets:
https://gofan.co/app/school/MI19255




The 2021-2022 school calendar is now available. It can be found in the Parent/Student Resources page of the website and on the APP.

Summer 2021 lunch program information is now available.

Here's an important message from MMYMCA very much worth passing along to our families.


2nd Vaccination Clinic on May 18 for 16-17 year olds: Students who received the first round of the Pfizer vaccine at the clinic held on April 27th should have their cards for the second round of shots on Tues., May 18, from 2-6:00 p.m. If you have any questions, please call PHDM at (906)786-4111 or (906)863-4451.

Senior Exams: May 19-21 (Once the exam is taken in a class, the senior no longer attends that class.) Wed. 5/19 - 1st-6th hrs regular classes, exam 7th hr. Thur. 5/20 - attend 1st-6th hrs; exams during 1st, 3rd, 5th hrs. Fri. 5/21 - exams only - 2nd, 4th, & 6th hrs (unless still finishing coursework with a teacher).

"Legally Blonde" (Rebooted & Re-bleached): MHS Music Dept. will once again be presenting Legally Blonde on Blesch stage this coming June 10th – 13th after stopping the production on March 12, 2020. The old 2020 tickets may be exchanged at Jack's Fresh Market or the HS Office for the performance of their choice. The seven show dates and times are: June 10th at 7pm; June 11th at 2pm & 7pm; June 12th at 2pm & 7pm; and June 13 at 2pm & 7pm. Tickets are now on sale and may sell quickly due to limited audience size. All purchased tickets are non-refundable.

Summer HS Credit Recovery We are partnering with Link Learning for summer credit recovery. Students may stop by the Guidance office this week to sign up for summer courses. Summer School runs from 6/14/21 through 7/30/21 (7/5/21-7/9/21 is off for Independence Day Break). All courses must be completed by 7/30/21. Please call the Guidance Office if you have any questions (863-7814 x5400).

GoFan will be used for track Regionals ticketing. Tickets are available now – there are no access codes. Track & Field Meet Region 41 Link:
https://gofan.co/app/events/316545